Harold G. Stoner
Harold Gordon Stoner is among only a handful of architects who determined the unique look and character of San Francisco's West of Twin Peaks.
Development that began with the sale of the Adolph Sutro Estate, in 1910, created neighborhoods that are atypical of older San Francisco. Concern that residents would abandon the city after the 1906 earthquake for the suburbs gave impetus to the creation of park-like neighborhoods of artistically designed houses with sideyards, set back on curvilinear streets. Stoner played a key role in establishing this "City Beautiful" aesthetic in San Francisco.
Born 1890 in Brighton, England, Harold Stoner was the youngest son of three. Lacking interest in his father's haberdashery business, which was automatically designated to his eldest brother, Leonard, anyway, Stoner set sail for Canada at the age of 18 to develop a career for himself in design draughting, the English version of drafting. After completing architectural courses at the University of Saskatchewan, he worked as a draftsman for the Provincial Government from 1910-12 and then for the architectural firm of Clemesha and Portnall in Regina. Stoner made his way to the San Francisco Bay Area by 1915 working for the architect George Dixon in Oakland. Serving in the U.S. Army during World War I, he became a naturalized citizen and started working for the contractor W.C. Duncan & Company, in 1919. Architect Joseph Leonard's Urban Realty Improvement Company hired him that same year to design two residences in Ingleside Terraces, at the northwest and southwest corners of Ashton and Head Streets.
After a working with the highly regarded architect, Charles McCall, in 1921, Stoner became chief architect for the Lang Realty Company, for whom he designed many residences in Forest Hill, in the Old English and Spanish Revival styles. Examples include 400 Castenada Avenue (1927), (below left) which was showcased in a series of articles by the San Francisco Chronicle, and 333 Pacheco Street (1924).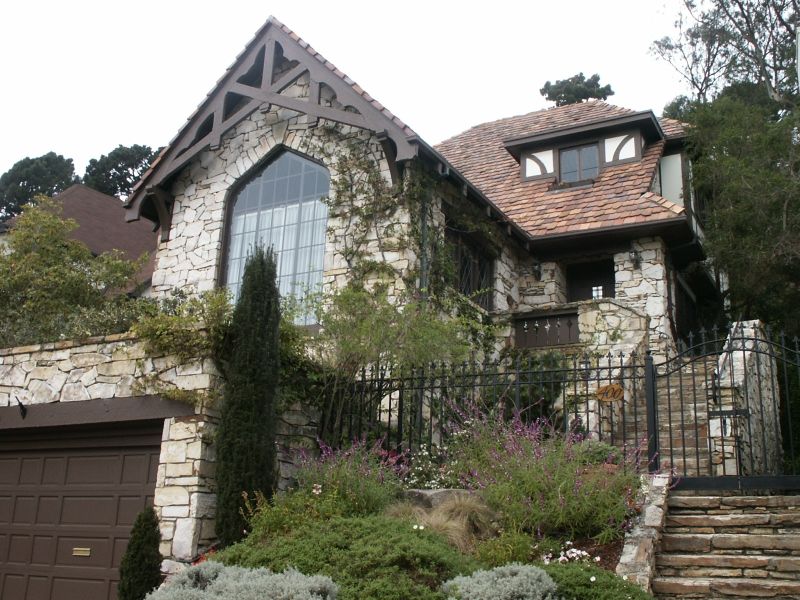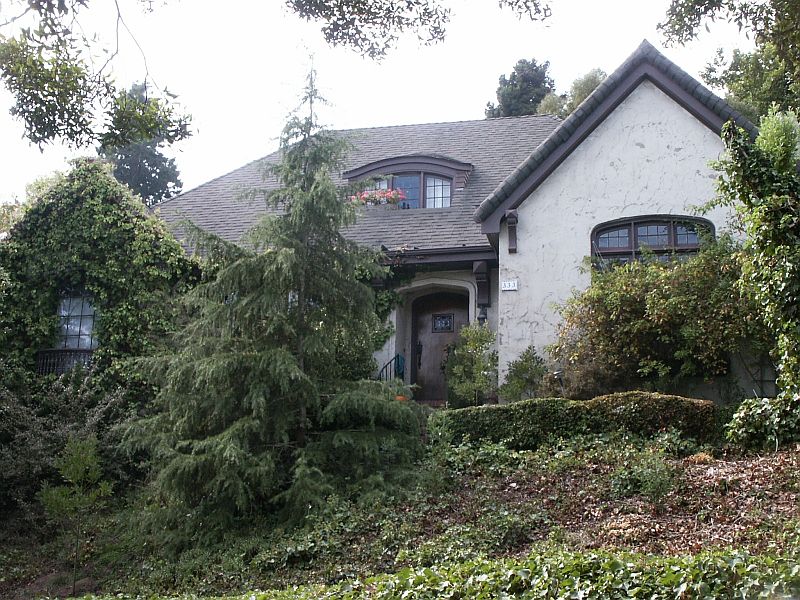 In the same period, he was architect for another Lang Realty project, Balboa Terrace, south of St. Francis Wood, where he designed as many as 60 percent of the houses. His work there, including his designs for the R.D. Lang and the T.F. Lang residences, at 121 and 141 Junipero Serra Boulevard (1924 and 1935), displays his skill in a variety of historical revival designs. Many of his designs for Balboa Terrace and his own home in Ross, second row below left, are in the whimsical Storybook style popular in the 1920s. The home at 540 Darien Way, second row below right, was also featured by the San Francisco Chronicle in a series of articles as "Chronicle Model Home #2".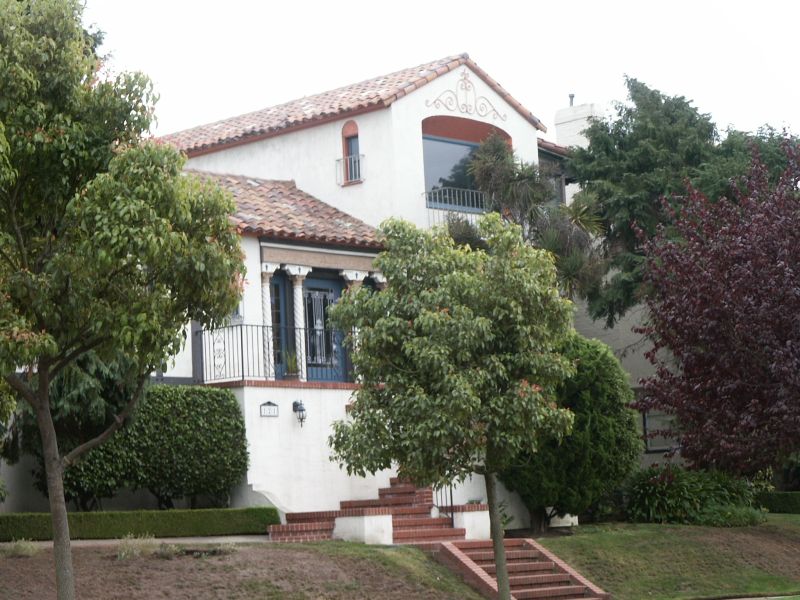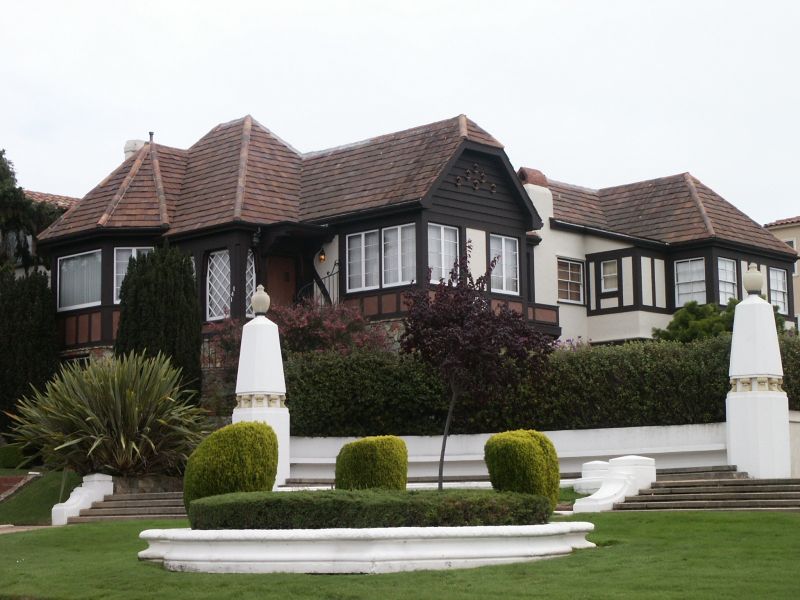 During the 1920s and 30s he also designed houses in other San Francisco neighborhoods including the Marina, Monterey Heights, Sherwood Forest, Edgehill, West Portal, Sea Cliff (below left), St. Francis Wood (below right), and "La Avenzada" at the top of Mt. Sutro for Adolph G. Sutro, as well as homes all over the Bay Area, including Hillsborough, San Mateo Park, Berkeley, Oakland, San Rafael and San Anselmo.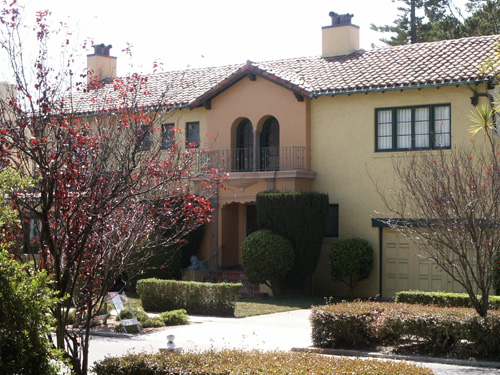 Beginning in 1937, and continuing until World War II, Stoner worked with the Stoneson Brothers (developers of the Stonestown Shopping Center) to design one- and two-story residences in Lakeside Park, the area between 19th Avenue, Sloat, and Junipero Serra Boulevards. As principal designer for this tract, Stoner determined up to three-quarters of the its houses, creating a cohesive and unified suburban streetscape. Below left is what Stoner described as the modern version of California colonial he designed for Henry Stoneson at 100 Stonecrest as compared to the Spanish Revival style he chose for his own residence in Oakland, on the right.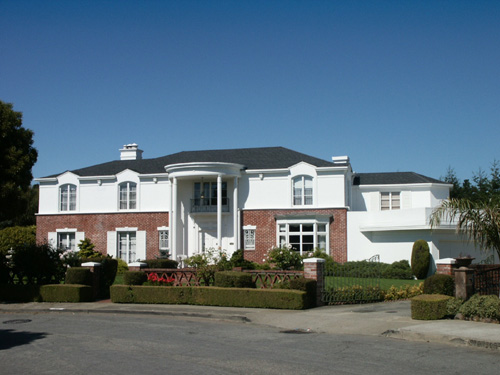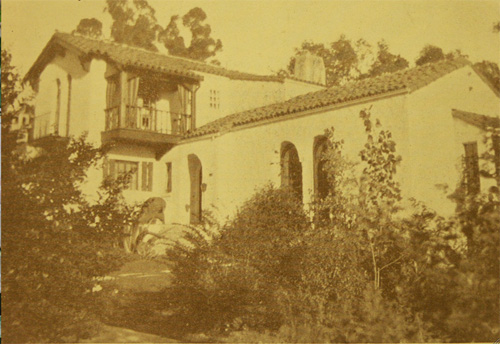 Although most of his work was in residential architecture, Stoner completed several distinctive commercial projects, including apartment buildings, the Tamalpais Theater in San Anselmo, Sally Rand's Nude Ranch at the Golden Gate International Exposition, and Sutro's Ice Rink. Two examples in San Francisco are included in the National Trust Guide to Art Deco in America. The former Independent Order of Foresters lodge hall, below left, at 170 Valencia Street (1930), now serving as the Bahai Temple, offers an exceptional example of Art Deco style, while the Streamline Moderne Lakeside Medical Center Building at Ocean Avenue and Junipero Serra Boulevard, below right, (1941) evokes a futuristic "Buck Rodgers" image.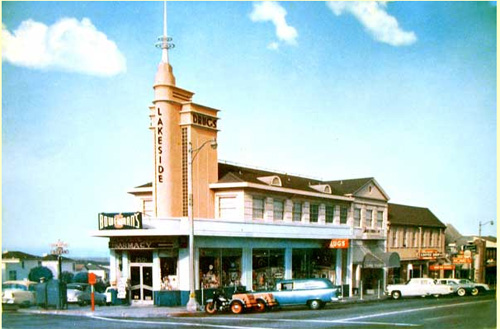 Harold Gordon Stoner married Jeanne Catherine Legallet, who served in the Signal Corps during World War I http://electrawest.com/corps/. After service in World War II and practicing as an independent architect from 1927 through the 1950's, Stoner retired and moved to Grass Valley, California, where he died in 1971.
Bay Area Beauty: The Artistry of Harold G. Stoner, Architect
As noted by John King, the architecture writer for the San Francisco Chronicle: "My Cityscape column on Sunday (April 25, 2010) tipped a hat to Lakeside Medical Center, an Art Moderne tower from 1941 designed by Harold Stoner, one of the most prolific and influential architects working in the San Francisco neighborhoods west of Twin Peaks at that time. Turns out there's an entire new book on Stoner, who could leap from storybook cottages to Spanish castles and give each a romantic air. Besides these upper-middle-class delights, he also designed the Tamalpais Theater in San Anselmo; a palatial mansion for Adolph Sutro that made way for Sutro Tower and — not verified, but too titillating to omit — the facade of Sally Rand's Nude Ranch at the 1939 Golden Gate International Exposition. "Bay Area Beauty: The Artistry of Harold G. Stoner, Architect" is by Jacqueline Proctor and Joyce Hendrickson."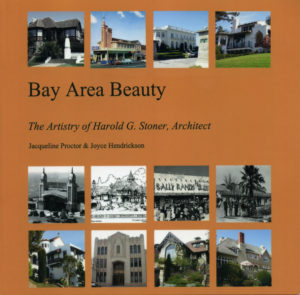 Find out more about this Limited Edition 160-page survey of the works of Harold G. Stoner featuring nearly 400 rare images at http://www.jacquieproctor.com/haroldstoner/.