Sally Grusser
Sally Grusser was born in San Francisco just a few years before she and her family lived through San Francisco's famous 1906 Earthquake at their home on 5th Avenue. After growing up in the city and getting a job with the phone company, she moved to her brand new Miraloma Park home with husband Gunnar in 1940 (seen below, second on the right, in this Miraloma Park advertisement.)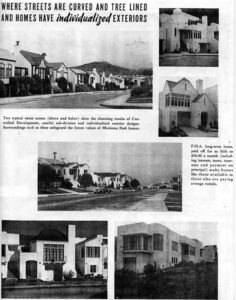 Sally liked the high ceiling in the living room which would become a welcome place for her extended family, friends, and neighbors, as she lived out the rest of her 100 years. (Photos Courtesy Elizabeth Mettling.)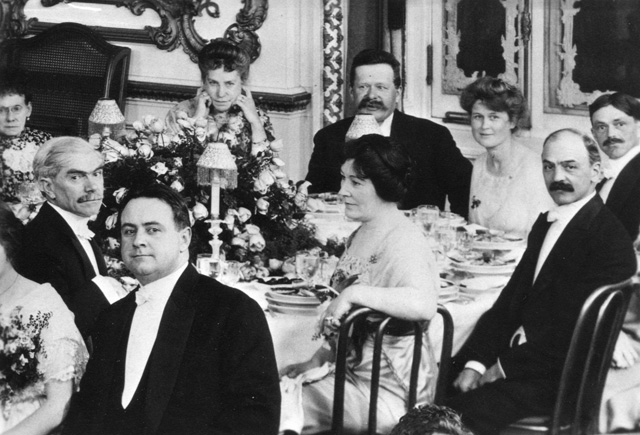 Sally's mother, Elizabeth, center front, with her second husband, Mr. Fotheringham, sitting across the table from her in 1914 at the Fairmont Hotel for the Horiculture Society Annual Banquet. Mayor Rossi is on her right. Elizabeth played pipe organ at the 1st Congregational Church at Post and Mason Streets during the Depression and she helped get the mayor's daughter into the musician's union. Eleanor Rossi would come to the Miraloma Park Improvement Club in later years to get support to restore the windmill at Golden Gate Park.
Sally married Berlin born Gunnar Grusser, in 1939. An olympic swimmer, he coached the Japanese swim team for the 1932 Olympics and won a trophy for his swim across the Golden Gate. He and Sally met in San Francisco where he worked for Schmidt Lithograph making can and wine bottle labels.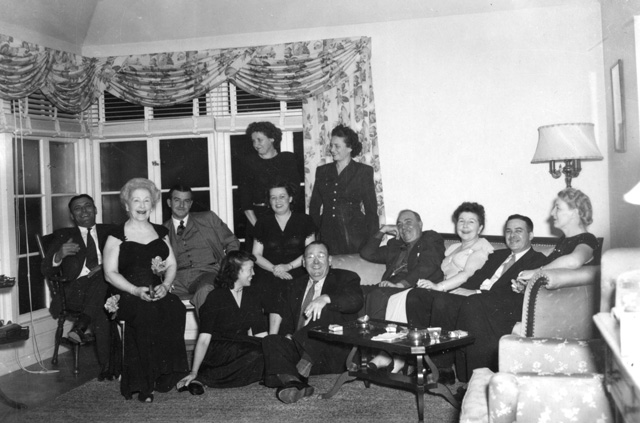 Sally and Gunnar entertaining friends (Charles Friscia on the floor), next door neighbors (Charles and Francis DeRosier), and her mother in 1944, after Gunnar returned from service in World War II at New Caledonia. Charles Friscia was the matre'd at DiMaggio's restaurant and loved to tell how Joe brought his wife, Marilyn Monroe, over to his house for dinner. "She was absolutely charming. Wearing a beautiful white dress, she was just as pretty in life as on the screen."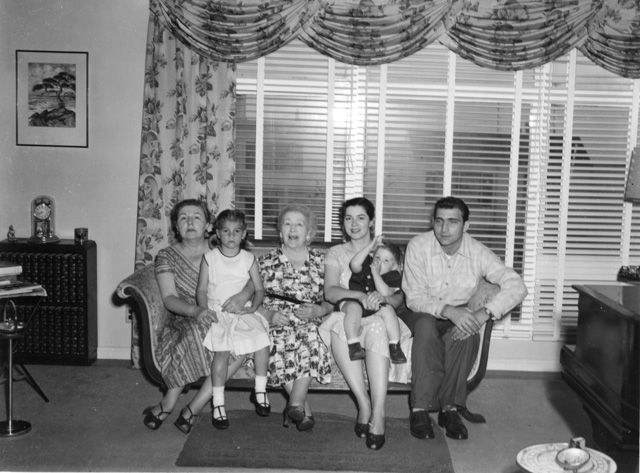 Four generations of San Franciscans gathered for a Miraloma Park Thanksgiving in 1958: Sally Grusser holding her grand niece, Jocasta Mettling, Elizabeth Fotheringham, Lowell High School graduate and future president of Miraloma Park Improvement Club, Elizabeth Mettling holding her son, Morgan, next to her husband, Joe Mettling.
Sally with her grand niece, Jocasta Mettling, taken for Christmas 1958 by her photographer husband, Gunnar, in front of her mother's piano.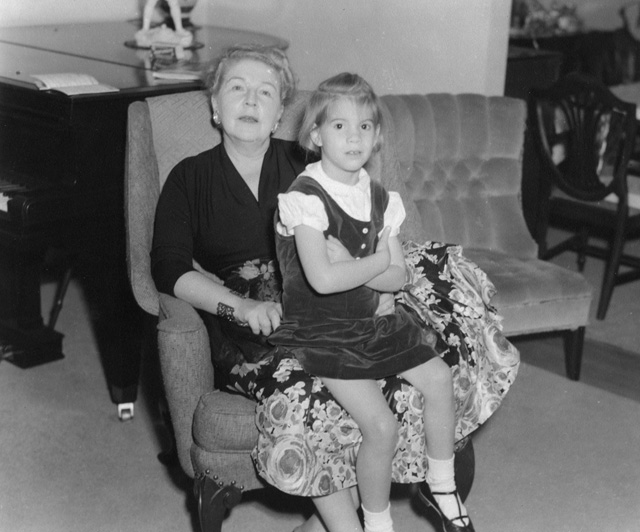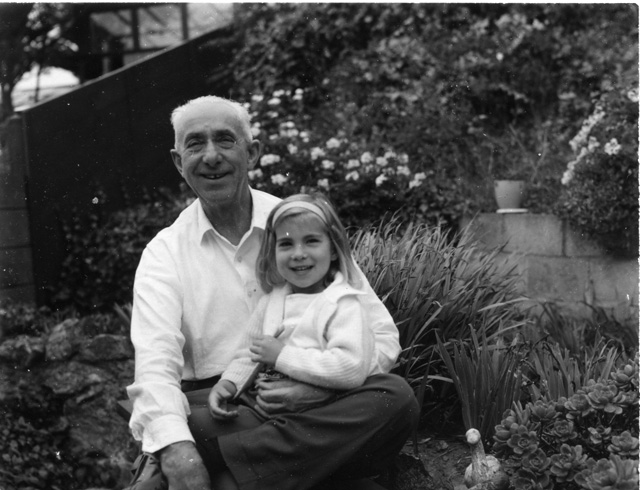 Sally's grand niece, Cassandra Mettling, in the backyard garden of her Great Aunt Sally's Teresita Boulevard nextdoor neighbor, Mr. Leonard DeHaan, in 1964.