The Ridge Runners
The Ridge Runners
West of Twin Peaks residents, Dave Bisho, Lloyd Bryan, Rick Bryan, and Rich Combs organized "America's slowest rising pop band" in 1962 when they were 7th graders at St. Brendan's. They modeled themselves after the Kingston Trio wearing matching striped shirts and learning all their songs as soon as they came out. Even their name had an association with the group, as one of the Kingston Trio members, John Stewart, had a brother who had been in the disbanded 'Ridge Runners.' They were juniors at the old Saint Ignatius High School on Stanyan Street in June 1967 when that Summer of Love marked the beginning of the end of old San Francisco, as they knew it. Haight Street and surrounding areas changed from a family-oriented neighborhood district to an international pop culture mecca. Clean cut local high school kids, they were surprised when they showed up at the first free San Francisco Examiner Midweek Jazz-Rock Concert sponsored by the San Francisco Youth Association in co-operation with the Recreation and Park Department. In front of them at the Golden Gate Park Bandshell was an unexpected audience of thousands there to see the headliner band, Sons of Champlain. The Ridge Riders, described "as one of the best of the Bay Area's school based groups," bravely played their set as planned, before giving the stage to Boz Scaggs and the Steve Miller Blues Band.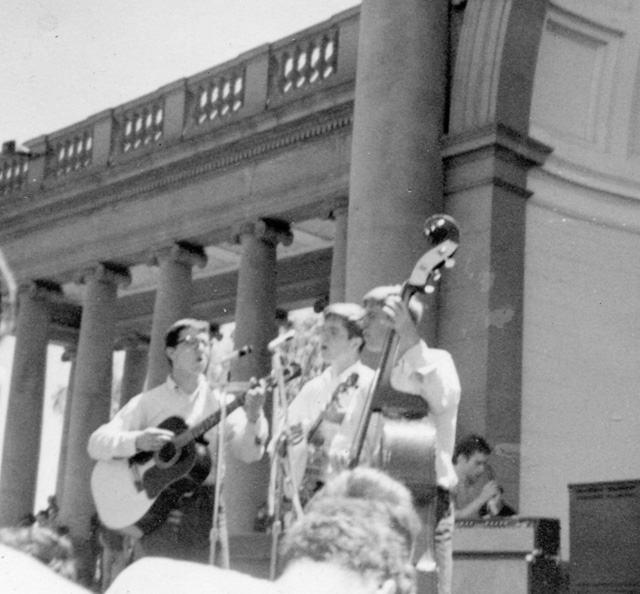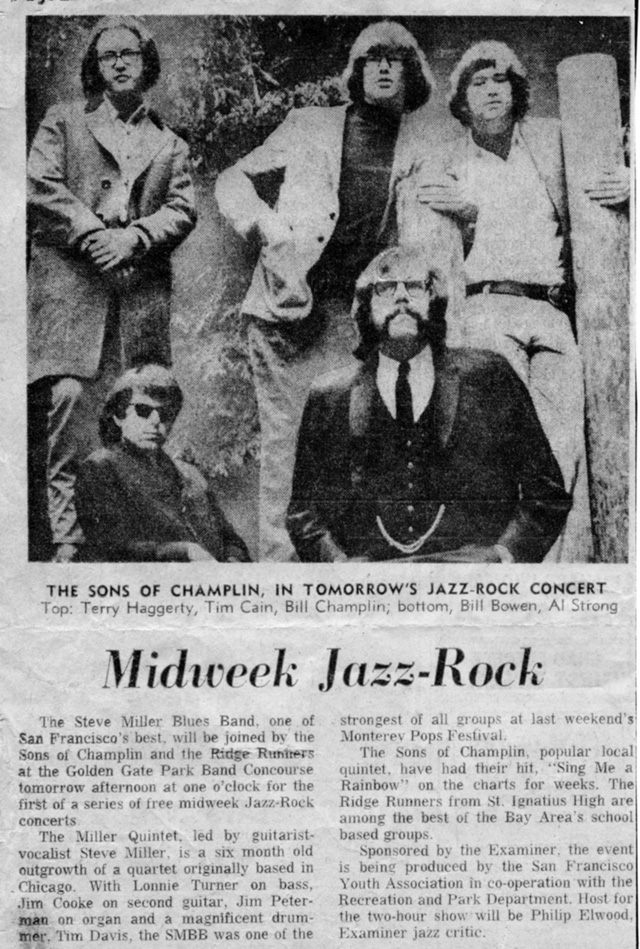 Gallery
The Ridge Runners continued playing during college and later every Friday night at Ghirardelli Square's Wine Cellar in the 1970s, under the direction and tutelage of legendary balladeer Skip Henderson. One of the first of its kind, the popular shop and restaurant complex was created in 1963 using buildings that originally housed a woollen works and Domingo Ghirardelli's late-19th-century spice and chocolate factories.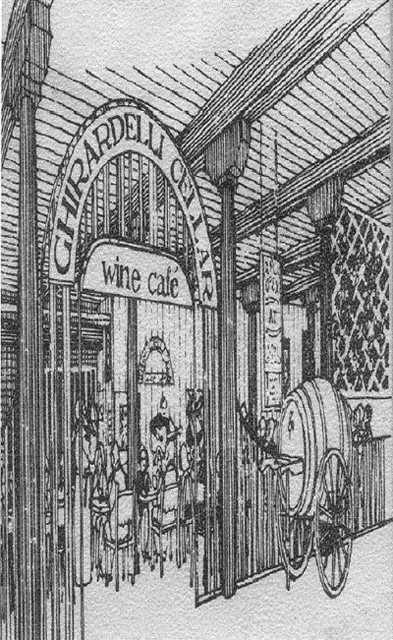 Still together and playing 20 years later, in 1984.
Forty years after they formed their band, opening the 94th Annual Bohemian Club show in Monte Rio, July of 2004, for Art Linkletter (who lived on San Anselmo in St. Francis Wood in the 1940s). Just like the 1967 concert in Golden Gate Park, there was a much larger crowd than they expected… this time it was for Jimmy Buffett.